---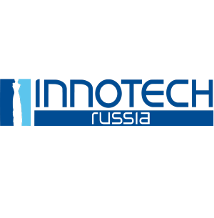 Laboratory Innotech International in Russia
ALROSA
ALROSA is the world's rough diamond mining leader.
ALROSA is the world leader in diamond mining, accounting for over 25% in the global diamond production in terms of carats.
ALROSA Group produces diamonds on 11 primary and 13 alluvial deposits in the Republic of Sakha (Yakutia) and the Arkhangelsk Region, and on Catoca, one of the world's largest diamond deposits, in the Republic of Angola.
ALROSA's proved and probable reserves exceed 600 million carats and are sufficient to maintain the current diamond mining level during 17 years.At its production facilities ALROSA employs the most advanced achievements of international science and state-of-the art technology and relies on its own unique technological experience of mining in the harsh climate of the Russian Far North.
The Company's trading subsidiaries are located in five countries. ALROSA is one of the largest polished diamond manufacturers in Russia, is a member of boards of directors and management bodies of international industry organizations promoting the interests of diamond business.
State Corporation "Bank for Development and Foreign Economic Affairs (Vnesheconombank)"
The development of the economy requires huge public investment.
State Corporation "Bank for Development and Foreign Economic Affairs (Vnesheconombank)" is one of the key instruments of the state investment strategy.
Vnesheconombank arranges financing for projects of state importance in infrastructure and innovations, actively engages in implementing projects intended for developing high-tech exports, enhancing efficiency of natural resource utilization and improving environment. The Bank participates in delivery the SME support agenda.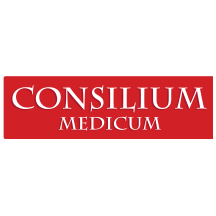 Publication Consilium medicum
Circulation: 55,000 copies.
Frequency: 12 issues per year
Type of: medical journal, based on the principles of medicine,
Evidence-based
Target audience: Specialist doctors of hospitals and clinics interested
new developments, general practitioners (GPs)
Features of edition:
• mono-or bitematicheskoe edition with well-defined group of specialists
interested in the issues discussed in the journal
• national and international recommendations, reviews, lectures, original papers
on the most pressing clinical problems of modern medicine
• The authors - leading Russian experts in clinical science
research institutes, medical schools, major hospitals of the country
Style of presentation:
magazine is designed for physicians with high levels of training,
prone to continuous improvement. A high degree of
re-treatment within a few years
Topic numbers:
№ 1, 5 and 10 cardiology
№ 2 and 9, rheumatology and neurology
№ 3 and 11, pulmonology and otorhinolaryngology
№ 4 infection and antimicrobial therapy
№ 6 women's reproductive health
№ 7 Urology and Nephrology
№ 8 gastroenterology and surgery
№ 12 Endocrinology
Sandoz
Sandoz, a Novartis company, is a global leader in generic pharmaceuticals and biosimilars, driving sustainable access to high-quality healthcare.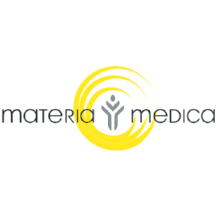 OOO NPF Materia Medica Holding
OOO NPF Materia Medica Holding is one of the leading major pharmaceutical companies on Russian OTC market. Over 20 years the company develops, produces and markets original OTC products covering 7 most demanded therapeutic areas. The company produces and sells over 20 products on Russian and foreign OTC markets. Multiple clinical trials in Russia and abroad prove high efficacy and safety of the drugs. Materia Medica's production complex has state-of-the-art equipment, storage facilities and meets high GMP standards.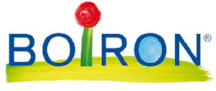 Boiron
Boiron, world leader in homeopathic medicines, is a $852 million public company with 3,700 employees and distribution in 59 countries. It is best known for Oscillococcinum®, a top-selling flu medicine, and its Arnicare® line of pain relievers. For more than 80 years, Boiron has been committed to funding scientific research and educating the public and healthcare professionals on homeopathic medicines.